As of March 2019, India has a population of 1.35 billion within which fifty percent of the population is below the age of 25. The growth potential of a country is directly correlated to the growth potential of its youth. We can tap into this potential by endowing them with good educational opportunities and the right infrastructure. We have the capability to convert what is deemed to be our biggest disadvantage to our biggest strength.
Countries around the world are in the process of reforming their education system. The very definition and understanding of what 'learning' is and what it truly entails is being debated by educators and scholars around the world. To a large extent, Indian education market has been able to keep up with the pace of world education market.Over the last decade, many advanced curriculums and scientific management methods have been developed and adapted by schools all over India. There has been a sharpshift away from the traditional education methods that use an instruction-based learning system.
Why is it that the world education market is undergoing such rapid and revolutionary changes?The primary reason for this is the uncertainty of what work will be like in the 21st century. Due to globalization, the lines between various disciplines or subjects has been becoming blur. Over the last decade, there has been clear shifts in learning approaches from disciplinary to interdisciplinary and now to transdisciplinary. For instance, based on the disciplinary approach,aconcept like 'debt' is something one would study in economics; however, the concept is also present in sociology, literature and history. To understand the role of debt in the great recession,it is not enough to observe it through an economic lens. The concept has existed since the last 5000 years and has historical and sociological connotations attached to it. This brings us to why it is important to develop curriculums and teaching practices that focus on integrating multiple disciplines in one frame. It is because in order to understand the world around them better, the thinking process of young individuals needs to transcend across disciplines.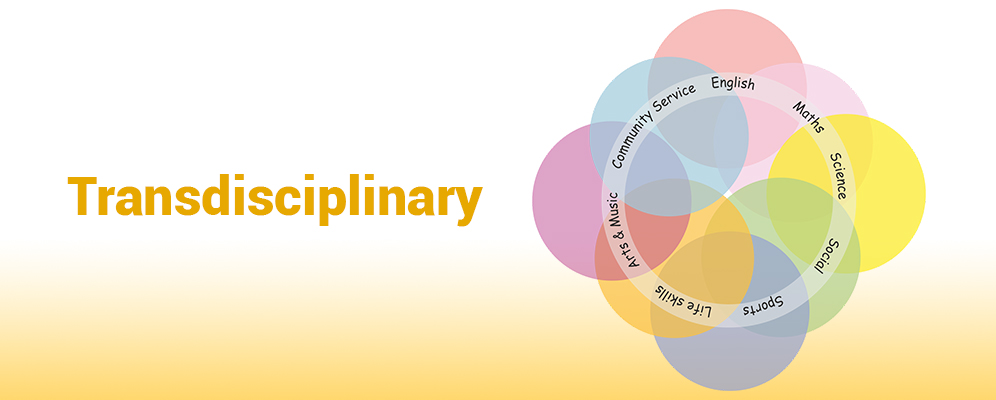 The world record winning 3C Curriculum was researched and developed by academic researchers over the past few years. The curriculum links one subject to the other in order to create relevance and foster multidisciplinary understanding from an early age. It integrates all the disciplines and adopts a holistic approach towards overall development of students.Our teaching practices and scientific management methods create a classroom environment where young inquisitive minds do not hesitate to ask 'why'. We use a thematic based approach and an inquiry-based learning method to ensure that these young individuals are not afraid of the uncertainties of their future and are rather curious of them.
The major drawback with the Indian education system is the so called "other subjects". Value added programs play a crucial role in the learning process of an individual. Stay connected to know more about this topic!